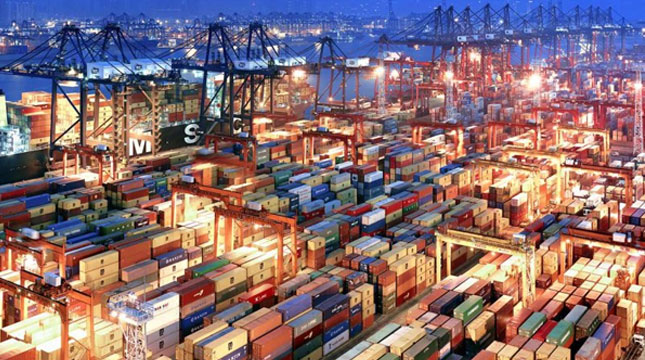 Jakarta – Indonesia's large population of over 250 million people and a relatively good growth rate boosted the business sector of logistics. In addition, Indonesia's diverse commodity potential is also another driving factor.
In addition, the condition of Indonesia as an archipelagic country with more than 17,000 islands and with about two thirds of the region in the form of oceans is a challenge as well as opportunities of Indonesia's logistics sector.
On the other hand, the level of competition in the logistics sector is getting tighter as a result of globalization. Global bidding practices in logistics, for example, demand the competence requirements of world-class logistics companies. Without winning the global tender, logistics companies will only receive a lower value of logistics services.
Chairman of Supply Chain Indonesia (SCI), Setiadji said, Globalization is marked by the increasing number of foreign logistics companies that enter and operate in Indonesia. These companies are highly competitive because they have strong capabilities, technologies and networks.
"To take advantage of opportunities and face the challenges of the logistics sector, it is necessary to improve the human resources (HR) of the logistics sector through formal education, training and certification," Setiadji told INDUSTRY.co.id in Jakarta, Monday (31/7/2017)
He further added that the certification of professional competence is needed to improve and maintain the competence of human resources, thereby promoting the competitiveness of Indonesian logistics service providers.
In the human resource development of the logistics sector, several associations of companies in the logistics sector have been instrumental. The Indonesian Logistics and Forwarders Association (ALFI), the Indonesian Truck Entrepreneurs Association (APTRINDO) and the Container Container Association of Indonesia (ASDEKI), for example have established Professional Insurance Certification Institute (LSP) 'Logistik Insan Prima' to certify the professional competence of the logistics sector.
According to him, SCI as a training institution facilitates the preparation of certification of professional competence in logistics field, especially for Occupation or Supply Chain Manager. "This competency is needed to improve logistics and supply chain performance for all manufacturing companies, distributors, transportation, warehousing integrated logistics services, courier, retail and others," he explained.
Certification of professional competence is issued by the National Agency for Professional Certification (BNSP) as the official state institution, so it is the recognition of national competence. "Recognition of competency certification in the logistics sector will grow into recognition by ASEAN countries as well as in broader scope," he said.
In the same opportunity, Chairman of Indonesia Logistics and Forwarders Association (ALFI), Yukki Nugrahawan Hanafi stated that in addition to certification of professional competence from BNSP, for the logistics sector there is also some special education and training in the field of international freight forwarding and logistics such as Basic Freight Course , FIATA Diploma International Freight Forwarder and FIATA Higher Diploma in Supply Chain Management (HDSCM) organized by ALFI Institute.
A focused education in logistic services is developed to produce qualified human resources and have special expertise in logistics as part of supply chain management.
Indonesian Citizen Experts certified FIATA Diploma or certificate of professional competence in the field of Forwarder or Supply Chain Management becomes an alternative fulfillment of the administrative requirements of the company's business license of Transportation Services. This is in accordance with the Minister of Transportation Regulation No.PM 49 of 2017 on the Implementation and Entrepreneur of Transportation Management Services issued on July 6, 2017.
———–
Sources: http://www.industry.co.id
Translated by Aryaputra Pande
Originally posted on August 8, 2017 @ 9:16 am
Comments